Roofing - Siding - Gutters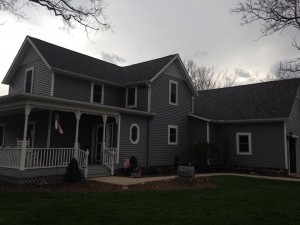 Local Construction Services
"YOU CAN COUNT ON US…"
A & E Home Services of Sidney, Ohio is a full service roofing, siding, home improvement, and remodeling contractor. Located just minutes from Bellefontaine, Piqua, Troy, and Tipp City, Ohio we are close enough for all your interior and exterior construction needs. We guarantee the highest quality work.